Menu
Christmas 2021

Book with confidence – COVID – 19 guarantee
 below
If there is a local or national lockdown and we are unable to operate the event you book for, we will endeavour to postpone the event until a future date when it can happen. All bookings would be offered to attend the new date(s) and only if these are not possible, would be then offer a full refund at our discretion. Please note that individual self isolation is not a valid refundable reason unfortunately.
We recommend guests do not book the prepaid bedroom rate currently as this would be non refundable if the hotel is open on the event date, even if the event did not operate. Please therefore opt for the flexible rate until winter restrictions, if any, are clearer for now.
Please ask for further details when reserving space.
Download our Christmas Brochure below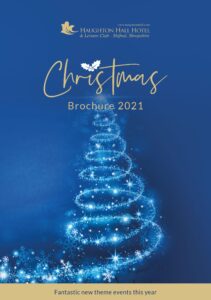 Send us your enquiries on the form below