Menu
Family Christmas Day Carvery
Served in the Manor Suite with a gift for all children
Served from 12.30pm to 2.30pm
Adults £51.00
Children (4-11 years) £25.50
£20 deposit per person

Selection of Cold Starters from the Buffet including:
Prawns, Smoked Salmon, Pate and a variety of Salads
or Soup of the Day (V)
*********
Roast from the Carvery: Turkey, Beef and Ham
Grilled Fillet of Salmon with a Sundried Tomato & Olive Tapenade
Rich Tomato Borlotti & Butter Bean Cassoulet with Basmati Rice (Vegan) (GF)
Chefs Selection of Vegetables and Potatoes
**********
Christmas Pudding with Brandy Sauce
or a Selection of Desserts from the Buffet
**********
Freshly Brewed Coffee & Mince Pies
Check Availability and Book the Advance Purchase Pre Paid Rate Here
Rate is non refundable and no amendments are allowed. Rooms must be pre-paid on booking
for guests attending a Christmas event at Haughton Hall Hotel only.
Available to book upto 19th November 2020 only
Check Availability and Book the Flexible Rate Here
Flexible Christmhttps://gc.synxis.com/rez.aspx?Hotel=66830&promo=XMAS&adult=2&arrive=2020-11-20&start=availresults&sortproductsby=rateas Rate for guests attending a Christmas event at Haughton Hall Hotel only
with cancellation/amendments allowed upto 12 noon the day prior to arrival.
A valid credit or debit card is required to guarantee the booking only with payment due on departure.
Download our Christmas Brochure Here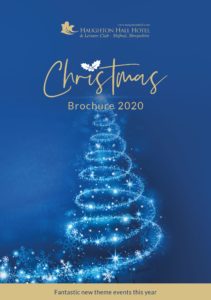 Please send us your Christmas Enquiry below and we will come back to you.